May The Best Page Win
As 2009 comes to an end, we're helping clients plan their 2010 online marketing programs. Along with SEO expansions, Facebook and Twitter initiatives and blog optimization, we're recommending a healthy budget allocation to A/B testing of landing pages in the PPC space.
PPC is a very flexible online marketing channel. Messaging on the SERP can be tailored to react to the competition, feature special offers, promotions and, in Google, integrate additional links to different landing pages. With this flexibility comes the potential for wasted click spend if you're relying on existing pages from your website to capture leads.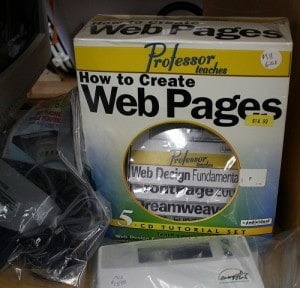 It seems I address this topic at least once a year, but the advice bears repeating—custom landing pages, with content specific to the keywords driving traffic to them, deliver high conversion rates and more qualified leads. Add a robust landing page A/B testing protocol and you'll be sure to be even more successful.
A/B testing involves creating two nearly identical landing pages and changing a photo or better yet, the headline. Next, rotate traffic equally between the two and look at the results from each. You'll want to compare conversion rates, but don't stop there. If you can, track the leads from each page to determine lead quality, close ratio and size of the contract/service sold. This requires integration with your sales lead management system, but the payoff can be huge in cost savings and added revenue. Once you've seen a large enough sample size, declare a winning page and create another to test against it.
By running ongoing landing page A/B tests, you'll ensure that you're constantly striving to be more efficient while also capturing great leads. Be Relentless in your pursuit of excellence through intelligent keyword selection, ad copy creation and landing page testing. Your bottom line will thank you. And as always, consult a digital marketing agency like Oneupweb if you need help.
Happy Holidays From The Oneupweb Team!