MFA and The Content Marketer: A Love Story?
If you had asked me to define content marketing while I was an MFA student, I would have been hard-pressed to come up with a satisfactory response, or even feign interest. Content marketing? I'd ask. I can't be bothered with that. Can't you see I'm reading Keats? And then I'd shrug you off and go back to my book.
But David, you'd tell me, all mysterious and gypsy-like. Your future is in content marketing . . .
It turns out, you were right. Here's the story:
My own route to content marketing was fairly circuitous. Like a lot of MFAers, I taught intro composition courses while I was earning my degree—the school got another (cheap) instructor, and I got my tuition waived. This evolved pretty naturally into a position as a full-time adjunct, which was somehow simultaneously wonderful and awful. So that's four years of teaching at a university, which is a good chunk of my professional experience.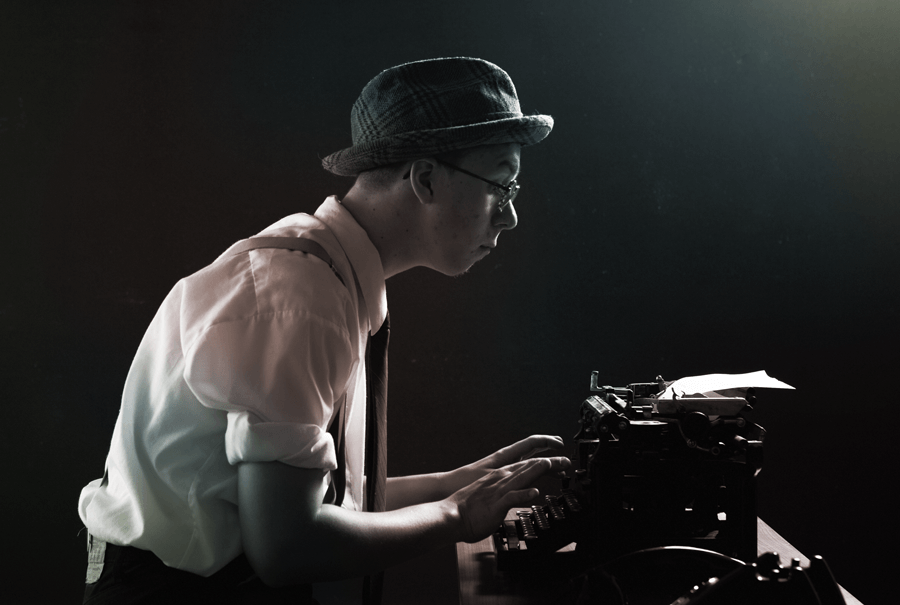 But during grad school, I also tackled a lot of different projects, which English departments are never short of. Some of these gave me money, and some just gave me the chance to work with fun and talented people. I edited newsletters, wrote for a community publication, completed an editorial internship, etc. And these opportunities led to more opportunities. One summer I copyedited and designed a series of academic books, because the head of my internship knew someone who was looking for help. All that experience translated into a role as an editor with an SEO company, which was something I knew nothing about, but I figured out how to do it. SEO editing turned into SEO writing, and SEO writing turned into a content marketing position with Oneupweb.
So the value of an MFA—from a content marketing perspective—derives not from the instruction you get in the classroom. It's shocking, I know, but you need to hear it: no marketing agency gives a crap about all those clever and beautiful short stories you wrote (I wrote poems, which people care even less about). No, the value of an MFA stems from the community it thrusts you into. Most MFA programs are tiny, and that's on purpose. You become extremely close with the 6 or 8 other writers in your year. You call each of your professors a friend. All of these people—and others in the department and within the literary community off campus—have diverse backgrounds in writing. And they'll know other people—employers, publishers, city leaders—who are looking for talented writers. One of my friends from the MFA days became a sort of community-wide event coordinator; his passion for writing about local programs and happenings led to him recruiting others to do the same, which resulted in him managing things at a higher level.
The point is this: if you're in an MFA program, you can write. So, you know, do that. It can lead to some unexpected places. It can lead, for instance, to content marketing.
What is content marketing? It is creating, sharing, and managing content that people actually want to read: white papers that give them insights into their business, blogs that offer them helpful tips, website copy that educates them on an industry or the value of a particular product. The theory is that by building your brand in a way that emphasizes your position as a thought-leader—instead of a desperate, pushy advertiser—you engender a customer base whose attention you hold for a lot longer than that 30-second ad spot. Content marketing leverages media in all its forms to connect with a target audience not in a superficial way, but in a way that drives genuine human engagement. To be an effective content marketer, then, you need to be an impressive communicator. Which leads us back to the title of this blog: the union between the MFA and The Content Marketer is ultimately a blissful one. They might be eccentric bedfellows, but they're forever joined by their mutual affinity for storytelling, for connecting with other humans through a sequence of well-chosen words.
So whether you have an MFA, or something other degree you think couldn't possibly apply, check out content marketing. Or consider another aspect of digital marketing. Where should you apply, you ask? Well, we just happen to be looking for people to help us out. So bring your unique experience, regale us with your stories of triumph. We're listening.