Microsoft Announces Engagement Mapping
Watch out Sergey and Larry, Microsoft has a few more tricks up its sleeve.
Between juggling acquisitions and forceful company takeovers, Microsoft announced Monday, at the Interactive Advertising Bureau's annual meeting in Phoenix, its new initiative for measuring search marketing effectiveness. Microsoft plans to roll out the Beta version of "Engagement Mapping" on March 1st.
Engagement Mapping will try to map all internet interactions that influenced a consumer into purchasing a product online. The program will monitor the different online touch points and interactions a consumer encounters before completing a purchase. Search marketers will soon know if an ad being viewed multiple times on multiple sites influenced a consumer into their sale.
After acquiring aQuantive for $6 billion last year, current search marketer methods for measuring internet advertising effectiveness appear to be obsolete in Microsoft's eyes.
In a recent Reuters article, Brian McAndrews, the Senior Vice President of Advertiser and Publisher Solutions at Microsoft, stated, "The 'last ad clicked' is an outdated and flawed approach because it essentially ignores all prior interactions the
consumer has with a marketer's message."
Will search marketing as we know it soon be a thing of the past thanks to Engagement Mapping? We'll find out next month.
Up Next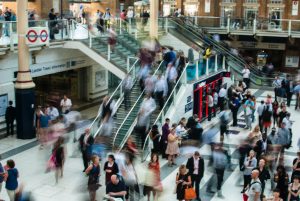 When you've worked in marketing for a couple of decades, you've surfed hundreds of waves of change in digital marketing. Through it all, these have been the top digital marketing FAQs we hear at Oneupweb. Cruise our answers to these marketing questions, and feel free to ask us something directly. Who should I be marketing...