Mobile Home Commercial is Honest Branding in Action
This is an actual commercial produced for Cullman Liquidation Center, a mobile home reseller in Cullman, Alabama.
While the commercial itself is "painfully honest" (click on the "See how we made this commercial" link near the end of the video to confirm) it's pleasantly refreshing to watch an advertisement that is entertaining, memorable and honest all at once.
How honest is your company being with its customers? Do your branding efforts reflect the true character of your company?
Kudos to MicroBilt Corporation for sponsoring the production of the Cullman ad and others like it as part of its I Love Local Commercials campaign.
Up Next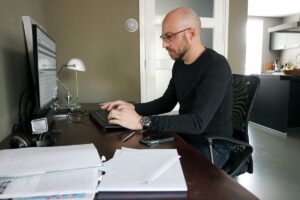 Blogs are an incredible tool for building brand awareness and even driving sales. The best way to get long-term benefits from your business's blog posts is to prioritize SEO and thorough topic planning. Here are the basics and the detailed logistics to know.   The Basics 1. Choose effective topics. Successful content marketing requires creating...