Monitoring the Health of Your Online Presence
When I first moved up to the Traverse City area roughly 2 years ago, I managed to land myself in the hospital.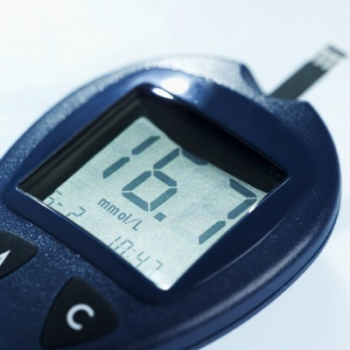 That statement probably deserves some context. I am a diabetic, and as a diabetic I am required to constantly monitor many aspects of my health such as my blood sugar, A1C levels, fat intake, carb intake, and more. Back in November of 2007, when my wife and I decided to move to Traverse City, things got very chaotic very quickly. Between arranging travel plans for my 7-months-pregnant wife, working out how to get our cars up here, packing up the house and other considerations, life got hectic and my routine became less…routine. Because of this, I stopped checking my blood sugars for some time and my health quickly – and silently – deteriorated to the point where I had to be hospitalized to recover.
The same thing can easily happen to your online presence. Without routine, periodic review of your online presence, it can deteriorate like…well, like something that deteriorates very quickly. A common misconception about social media is that just having a Twitter/Facebook/Youtube account is enough.
If only it were that easy!
Every social media channel requires constant vigilance, attention, and tweaking to ensure that your brand is being properly represented, to see which keywords and phrases are driving the most traffic to your site, and to make sure that visibility for your company stays at the forefront of your industry.  And in addition to needing constant attention, each social media outlet requires its own special kind of attention:
Do you have the right quantity AND quality of Twitter followers?
Is your Facebook fan page engaging your fans and stimulating conversation?
Does your LinkedIn profile accurately portray your company's intentions, accomplishments, and achievements?
All of this constant, specialized attention (and we haven't even brought Google into the mix yet!) is enough to make most peoples' heads spin. But in today's market, social media isn't just a flash-in-the-pan gimmick. No, it's here to stay and if your business doesn't have a well-established online marketing strategy, then the chances of being left behind are right up there with "Rock Of Love" getting another season – a guaranteed certainty. Luckily, there are people at Oneupweb who understand all the ins and outs of digital marketing, who keep up with the ebb and flow of social media so you don't have to.
Is your company doing all it can to ensure that it remains on top of the social media scene?
Up Next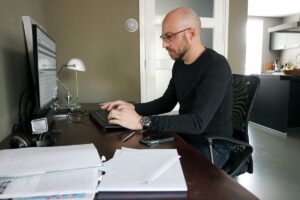 Blogs are an incredible tool for building brand awareness and even driving sales. The best way to get long-term benefits from your business's blog posts is to prioritize SEO and thorough topic planning. Here are the basics and the detailed logistics to know.   The Basics 1. Choose effective topics. Successful content marketing requires creating...