More on Click Fraud
It may be coincidence, it might have something to do with the Search Engine Strategies conference in New York right now, but whatever it may be, click fraud is still a very hot topic (and me thinks it's becoming a bit of a sore subject as well).
Here are just a few more recent mentions of click fraud. I've covered the topic pretty well, but I just want to share some other view points on this.
Other Shoe on Keyword Prices, Clickfraud – from John Batelle's Searchblog
Click Fraud Experts: Marketers Need More Info From Search Engines – at MediaPost (may require free sub.)
Search Term Of The Moment: Click Fraud: – posted to PaidContent.org by staci
Up Next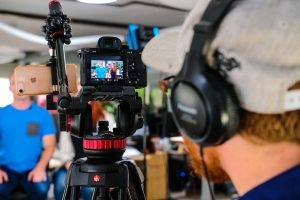 With so many avenues to market your business, determining which will garner the most ROI can be overwhelming. As you're debating where to allocate your marketing spend, do not overlook video marketing. Here are some initial reasons: Video marketing works – plain and simple. Video display ads have been found to earn 480% more clickthroughs...