Move Over Twitter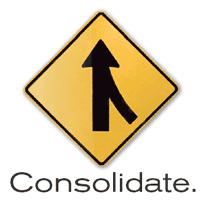 Move over Twitter. Yahoo! and Microsoft will be saturating the headlines for some time. This combination of technical resources and search technologies could have a significant impact on the digital marketing industry. Such potential brings an endless number of questions; many of which have no answers at this point.
From a paid search perspective, there's the potential to reach nearly 100% of the search market with two search ad platforms (AdWords, adCenter). No more logging in and out, or working with bulk spreadsheets to update and optimize your Yahoo! accounts. Perhaps Yahoo! can teach adCenter specialists about adjusting minimum bid requirements at the end of the quarter when revenue pace is below projections. Yes, I'm skeptical.
While answers on the paid search side may be a little more direct, answers for developers and SEO specialists are vague and speculative. If I rank well in Bing then I'll rank well in Yahoo? Are we in danger of losing the Yahoo! Directory or Delicious?
Despite speculation and ambiguity, our friend Rand Fishkin offers up some advice on what we need to know and what actionable steps we can take.
#1) SEO for Bing is Worth Your Optimization Effort
Bing's algorithm, while certainly an upgrade from Live.com, still has a few noticeable preferences, such as concentration on keyword use in subdomains and root domain names. Bing's results are, by default, "richer" than those of Yahoo! and Google. Although Yahoo! will be controlling the user interface on their end, it's likely much of that "richness" will make its way into the Bing results inside Yahoo!. Bing also surfaces only the top 5 results for many queries, meaning a higher concentration of clicks on those top results.
#2) We May Lose Yahoo! Link Data
This change would likely see the rise of more proprietary link indices as well as the breaking of a large number of internal and external tools that rely on Yahoo! for their link data. We may not know for sure for some time to come, but it may make have a substantive impact on the link research landscape.
#3) Bing's Webmaster Tools Are Important
If you don't have an account with Bing Webmaster Tools, now is the time. Although not yet as robust as Google's, Bing WMT is working hard to catch up and even surpass their rivals with features that will prove valuable for webmasters on all platforms. The data you get from Bing WMT will also be important for conducting better organic SEO campaigns on that engine, and seeing how Google & Bing may view your site differently.
#4) Yahoo! & Bing Local Become More Essential
We're still not 100% sure of the status of local search – according to the ReadWriteWeb piece, Yahoo! may consider this a "consumer service" and not part of core search. However, if Bing is serving up local listings in the search results (as they do now), Bing's local registration is going to become very important for local businesses. Check out Bing Local and their local listing center in the near future if this impacts you.
#5) Yahoo! Maintains UI Control for their Search Experience
This means that Yahoo!'s results ordering, layout, sidebars and searcher focus may continue to be unique from Bing, thus requiring that SEOs still pay attention to the differences in the two engines and optimize accordingly. It will be tough to know the extent of Bing's integration until it launches, but there's a lot of room for variation, which means complexity for SEOs.
#6) Yahoo! Will Become a More Powerful Content Competitor
With Yahoo! out of the core search business, many people, myself included, expect them to focus even more on the content side of the business. That means properties inside Yahoo! News & Media Group are going to get more attention and more investment. If you're competing with Yahoo!'s content now, that battle may get tougher in the future.
The big takeaway from a digital marketer's perspective is that Yahoo! pay-per-click advertising platform will eventually disappear and Yahoo! will be replacing its search index with Microsoft's Bing. Regardless of the agreement, the actual transition and implementation is still some time away.
If you were ignoring your positions in Bing prior to this deal, then tsk-tsk.