Navigating the Paid Search Universe with Yahoo Gemini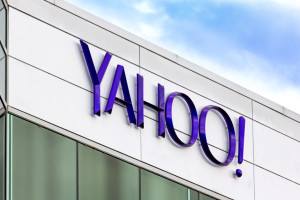 Most of us know that Bing and Yahoo joined forces a few years back to battle Google in a fight for search engine dominance. Most of the time the partnership is pretty seamless and advertisers benefit by being able to run ads in both search engines from one account and combined monthly invoicing on one bill. But sometimes Bing or Yahoo decides to experiment with their own advertising platform, and that's exactly what Yahoo is doing with Yahoo Gemini.
What is Yahoo Gemini?
Yahoo Gemini is Yahoo's own ad marketplace for mobile search and native advertising. Now advertisers have a separate account they can manage conduct mobile advertising or run native ads in Yahoo or Yahoo properties. Yahoo is positioning Gemini as the latest way they are helping advertisers reach millions of people directly on their mobile devices with smart, integrated, multi-channel campaigns.
Native (stream) ads: Native ads are inserted in between other content on Yahoo's homepage. While the ads are clearly marked, they look and act just like the other stories on the page and show up in the Yahoo Stream with other news and updates. Native ads used to be called Yahoo Stream ads, but their format has recently changed so the ads are longer, wider and take up more real estate.
What it means to you?
This new platform will allow you adjust your mobile and search strategy in Yahoo at a more granular level. You can now create separate campaigns, messaging and budgets in Yahoo that are focused toward the characteristics of mobile consumers.
Yahoo Gemini is available through Yahoo's existing self-service buying platform, Yahoo Ad Manager. Advertisers must have or set up a Yahoo Ad Manager account in order to make adjustments outside of the Bing user interface. If you have a Bing Ads account it will continue to provide search ads on all devices, including mobile devices, across Bing and Yahoo search results pages, as well as its network of partner sites. Only a portion of search ads on Yahoo's mobile search pages and native ads will be provided by Yahoo Gemini instead of Bing Ads. That portion of your Bing Ads campaign will migrate to Yahoo Gemini automatically. If you didn't receive an e-mail notification in past couple months, you'll start seeing a Yahoo Gemini line item on your monthly invoice from Bing / Yahoo. Yahoo automatically allocates one percent of your monthly IO on mobile and native ads unless you designate otherwise.
Is Yahoo Gemini right for my business?
Yahoo Gemini is a good fit if your ideal customer is between the age of 15 and 34 and skews toward heavy mobile usage. Also if your target customer trends towards having a higher disposable income than it is a good chance that nearly every consumer or business person in your target audience will have a mobile device or smartphone.
Having the ability to customize and refine your mobile strategy through Yahoo is a nice feature, but many advertisers are looking for ways to streamline their campaigns and having a completely separate interface to manage may be more of a pain than a benefit. It will be interesting to see how advertisers adopt and use Yahoo Gemini throughout the year and how the Bing / Yahoo relationship will continue to evolve or dissolve.
Shout out to Shawn Finn, Oneupweb paid digital marketing guru, for helping to craft this post.