New Music Tuesday: NPR Music's Tiny Desk Concerts
One of my favorite sources of music is NPR's Tiny Desk Concerts. These concerts are "intimate video performances, recorded live at the desk of All Songs Considered host Bob Boilen."
The series works well as an opportunity to showcase the talents of a wide variety of artists and musical genres. This is done within specific performance boundaries, in a way that fosters both creativity and simplicity. The end result is always transparent and candid, and often moving and magical.
The following are a few of my recent favorites. Enjoy!
Aurora
A 19-year-old Norwegian artist, Aurora's dark pop songs are accompanied by a mesmerizing performance. The first song featured here, "Runaway," is one of my favorite songs of 2015.
Chris Stapleton
Stapleton creates country music the way it's supposed to be – filled with an emotional intensity that causes you to pause and listen with your heart. It's hard to pick a favorite from this three-song set, but "Whiskey and You" is a great place to start (10:12).
Oh Pep!
I promise that the first song, "The Race," will get stuck in your head immediately, and you will listen to it at least four times in a row (while tapping your feet and playing drums on your keyboard) – at least that's what happened to me.
Christian Scott aTunde Adjuah
You really should set aside thirty-four minutes to watch this concert in full.
Lianne La Havas
La Havas is a soulful and powerful singer. My favorite song of this performance is "What You Don't Do."

Have you watched any Tiny Desk Concerts? What are your favorites? Leave a comment below so I can be sure to check them out.
Up Next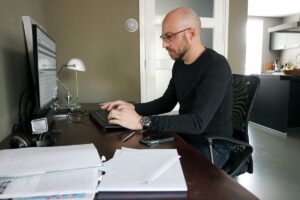 Blogs are an incredible tool for building brand awareness and even driving sales. The best way to get long-term benefits from your business's blog posts is to prioritize SEO and thorough topic planning. Here are the basics and the detailed logistics to know.   The Basics 1. Choose effective topics. Successful content marketing requires creating...