New Music Tuesday: Symphonic Metal
This week's iteration of New Music Tuesday brings you into the world of symphonic metal with a sampling of 5 artists.
Sounds intense, right? Relax–none of the songs I present you with today are the heavy or obnoxious "screamo" type associated with metal music. Sure, a lot of songs in this genre can be like that, but I want to show you a different side of the spectrum. So just what is symphonic metal?
Symphonic metal is a subgenre of metal music which combines the characteristics of this genre, such as heavy drums and guitars, with different elements of classical music including symphonic instruments, choirs and on occasion, a full symphony orchestra. Keyboards reminiscent of power metal also often find a dominant place in this subgenre. Symphonic metal bands often feature classically trained female vocalists, giving rise to the nickname opera metal or operatic metal, and it is not uncommon for them to feature a second vocalist performing growls, a more common characteristic of gothic metal.
To keep this article fresh I am going to present each artist only once, even though I wish I could show you all of their amazing songs. While a lot of these songs aren't new in regards to release date, I'm hoping it will be new to your ears!
Here are five songs that give a representation of this genre with a brief description from Wikipedia about each band.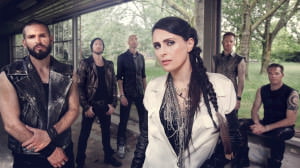 Within Temptation is a Dutch symphonic metal band with gothic metal roots, although the amount of influence on gothic varies with each album. Their most prominent and well-known sound is described as symphonic metal, and has led to them becoming one of the most popular bands in the Netherlands.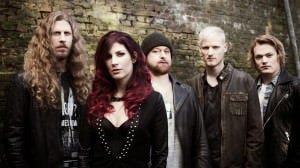 Delain is a Dutch symphonic metal band formed by two former Within Temptation keyboardists. At the beginning the band was envisioned as a musical project featuring a host of guest musicians, not as a live band, but that didn't last for long. The name of the band comes from the Kingdom of Delain in Stephen King's novel, The Eyes of the Dragon.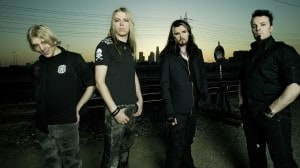 Apocalyptica is a Finnish metal band composed of classically trained cellists with lot of their songs being instrumental. Originally a Metallica tribute band, their original music borrows elements from a wide variety of genres, including classical music, post-grunge, hard rock, progressive metal, thrash metal and symphonic metal. They also incorporate some influences from Middle Eastern music, world music and folk music.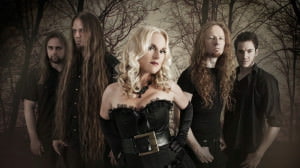 Leaves' Eyes is a German-Norwegian symphonic metal band formed by the former lead singer of Theatre of Tragedy and the entire line-up of German death metal band Atrocity. Most of Leaves' Eyes lyrics concern Norse mythology and the Viking Age. The melodic vocals of Liv Kristine are occasionally backed up by death-growl vocals from keyboardist/vocalist Alexander Krull, which Liv refers to as "beauty and the beast."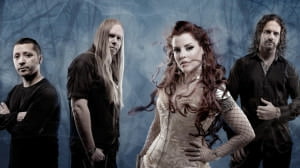 Sirenia is a Norwegian gothic/symphonic metal band that uses melodic instrumentals, synthesizers, and distorted guitars with female vocals, male death vocals, clean male vocals, a choir and violins. The lyrics are concerned with human existence, emotion, and mental states.
I hope you've enjoyed this small glimpse into the symphonic metal genre and perhaps are now left wanting more (in which case, here ya go!). If this wasn't quite your thing, at least you've learned what symphonic metal is and now know what to avoid!
Images courtesy of fanart.tv under the CC BY 3.0 license.