StraightUpSocial News Links for 11/25/2009
Erick Schonfeld at TechCrunch points out TurkeyTwitter, a website that showcases all the "thankful" tweets this Thanksgiving.
Jolie O'Dell at ReadWriteWeb takes a closer look at Mozilla's plans to implement portable login IDs within its Firefox web browser.
Daniel Terdiman at CNET shares news from Microsoft that at least 2 million Xbox Live users logged into Facebook within the first week it was made available via the gaming system. In addition, Microsoft says 500,000 Last.fm accounts were created in the first 24 hours.
Up Next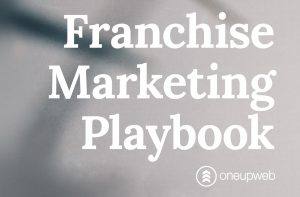 July 15, 2020: We updated the Franchise Marketing Playbook with relevant information for marketing during COVID-19. Get the updated Franchise Marketing Playbook now: Franchise marketing starts at the top. As a franchisor, it's up to you to set the tone for your corporate brand and help franchisees find ways to translate that tone for local...