StraightUpSocial News Links for 12/21/2009
Michael Arrington at TechCrunch tells us that the CEO of Yelp suddenly walked away from late stage negotiations with Google over the weekend. Google was hoping to acquire the social reviews site for around $550 million.
Danny Sullivan at Search Engine Land takes a closer look at Google's new real-time search results in the wake of actress Brittany Murphy's death this weekend.
Chris Testa at YouTube highlights a new feature at the video sharing network "that pushes the YouTube videos your friends are embedding on Facebook back to your YouTube homepage."
Up Next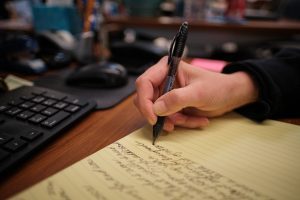 As content creators, we're continuously building content (for our agency and for our clients) to best meet the needs of potential and existing customers. While meeting those needs is important to us, the ultimate goal of content creation is always to drive leads and sales. Gated content is a valuable part of many marketing strategies,...