StraightUpSocial News Links for 12/23/2009
5 Social Media Implications for Brands in 2010
Sienna Farris at AdWeek shares her social media predictions for brands in the coming year (courtesy of her Magic 8 Ball).
Greg Kumparak at MobileCrunch takes a closer look at the latest numbers from The Nielsen Company showing the iPhone to be the top selling phone model in the U.S.
Social Networking Changing The Way We Travel
Anne Wallace Allen at the Associated Press sees how travelers are using social media as a personal travel guide.
Up Next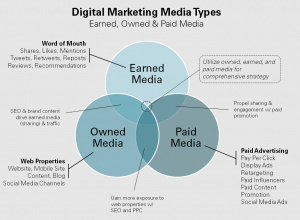 In order to generate quality website traffic and efficient ROI for your business, you already know you need content that's compelling and useful to your target audience. But website content creation is not enough. A great strategy combines different types of media for optimal performance. Let's talk about earned media vs. paid media vs. owned...