StraightUpSocial News Links for 12/7/2009
Nick O'Neill at All Facebook points out new research showing that Facebook is keeping its cool factor with college-age users, and suggesting that the social network is becoming a "new mass medium."
Ben Parr at Mashable tells us about a new feature from Twitter that enables anyone to sign up for a Twitter account via another website or 3rd party application.
Michael Arrington at TechCrunch lets us know that Aardvark, a social Q&A service, is considering a hefty buyout offer from Google.
Up Next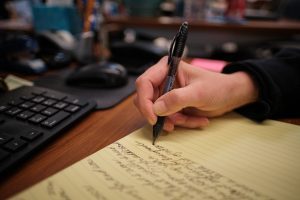 As content creators, we're continuously building content (for our agency and for our clients) to best meet the needs of potential and existing customers. While meeting those needs is important to us, the ultimate goal of content creation is always to drive leads and sales. Gated content is a valuable part of many marketing strategies,...