StraightUpSocial News Links for 1/29/2010
John Battelle tests out Google Social Search, which is now available to everyone, but finds one major piece of the social puzzle missing: Facebook.
eMarketer previews its new "Boomers and Social Media" report, which shows that approximately 47% of baby boomers maintain a social networking profile.
Jason Kincaid at TechCrunch takes a closer look at Ustream Producer, a new desktop client that allows content creators to fine tune their live Ustream broadcast.
Up Next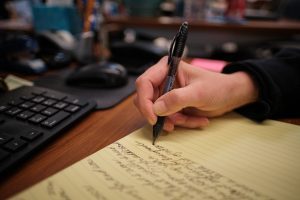 As content creators, we're continuously building content (for our agency and for our clients) to best meet the needs of potential and existing customers. While meeting those needs is important to us, the ultimate goal of content creation is always to drive leads and sales. Gated content is a valuable part of many marketing strategies,...