StraightUpSocial News Links for 2/15/2010
Rachel Sadon at PC World wishes YouTube a happy 5th birthday, while looking back at how the video sharing network has "changed our everyday lives."
Benny Evangelista at the San Francisco Chronicle shares stats from Compete Inc., which show Facebook surpassing Google as the top traffic referrer to sites such as Yahoo and MSN.
Eric A. Taub at The New York Times tells us about advances in mobile digital TV, with eight Washington D.C. television stations beginning to broadcast mobile DTV signal this April.
Up Next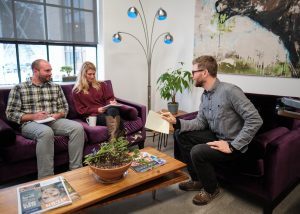 A Gartner CMO survey found that publicly traded companies spend about 11% of total revenue on marketing, and as much as 75% of that marketing budget goes to digital. However, average marketing budget is influenced by industry, audience, cash flow and more. Alas, there's no magic marketing budget based on percentage of revenue or sales. But you...