StraightUpSocial News Links for 2/15/2010
Rachel Sadon at PC World wishes YouTube a happy 5th birthday, while looking back at how the video sharing network has "changed our everyday lives."
Benny Evangelista at the San Francisco Chronicle shares stats from Compete Inc., which show Facebook surpassing Google as the top traffic referrer to sites such as Yahoo and MSN.
Eric A. Taub at The New York Times tells us about advances in mobile digital TV, with eight Washington D.C. television stations beginning to broadcast mobile DTV signal this April.
Up Next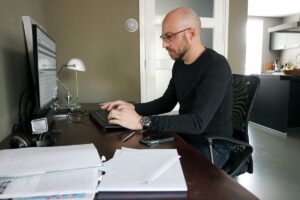 Blogs are an incredible tool for building brand awareness and even driving sales. The best way to get long-term benefits from your business's blog posts is to prioritize SEO and thorough topic planning. Here are the basics and the detailed logistics to know.   The Basics 1. Choose effective topics. Successful content marketing requires creating...