StraightUpSocial News Links for 2/19/2010
The Foursquare team responds to the hubbub that surfaced this week around PleaseRobMe.com, which claims people who use a service like Foursquare to post their location online are ripe for robbery.
Eric Eldon at Inside Facebook tells us about the social network's new partnership with PayPal, which enables users to buy Facebook advertising and virtual credits using the popular payment service.
Erick Schonfeld at TechCrunch shares Twitter Sentiment analysis showing the majority of tweets about NBC's Winter Olympic coverage essentially say the network should broadcast the games live. I have to agree.
Up Next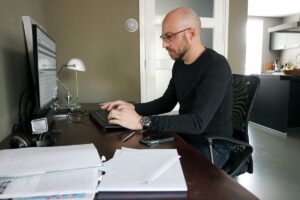 Blogs are an incredible tool for building brand awareness and even driving sales. The best way to get long-term benefits from your business's blog posts is to prioritize SEO and thorough topic planning. Here are the basics and the detailed logistics to know.   The Basics 1. Choose effective topics. Successful content marketing requires creating...