StraightUpSocial News Links for 2/24/2010
Yahoo Strikes Content-Sharing Partnership With Twitter
Jessica Guynn at the Los Angeles Times tells us about the recent deal made between Yahoo and Twitter that will allow users to access and update their Twitter feed via Yahoo sites, share Yahoo content on Twitter, and use Yahoo Search to browse Twitter updates.
Eric Eldon at Inside Facebook shares data from Nielsen showing that Facebook saw the greatest increase in social network users in 2009 and that the network has grown 200% year-over-year in the United States alone.
Second Life Launches New Innovative Browser
Robert Scoble at Building43 clues us in to a new browser from Second Life that is designed to make the virtual world more accessible to users.
Up Next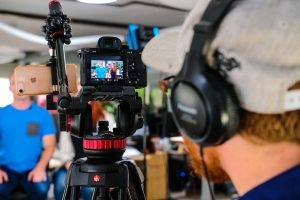 With so many avenues to market your business, determining which will garner the most ROI can be overwhelming. As you're debating where to allocate your marketing spend, do not overlook video marketing. Here are some initial reasons: Video marketing works – plain and simple. Video display ads have been found to earn 480% more clickthroughs...