StraightUpSocial News Links for 2/26/2010
Nick O'Neill at All Facebook shares the details of a patent awarded this week to Facebook for "Dynamically providing a news feed about a user of a social network".
Erick Schonfeld at TechCrunch takes a closer look at CitySearch's growing directory of Twitter business accounts and tweets about local businesses.
Jennifer Van Grove at Mashable follows up on Digg's four month old advertising program called DiggAds, which so far has been a success for the news sharing site.
Up Next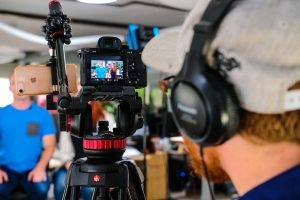 With so many avenues to market your business, determining which will garner the most ROI can be overwhelming. As you're debating where to allocate your marketing spend, do not overlook video marketing. Here are some initial reasons: Video marketing works – plain and simple. Video display ads have been found to earn 480% more clickthroughs...