StraightUpSocial News Links for 2/26/2010
Nick O'Neill at All Facebook shares the details of a patent awarded this week to Facebook for "Dynamically providing a news feed about a user of a social network".
Erick Schonfeld at TechCrunch takes a closer look at CitySearch's growing directory of Twitter business accounts and tweets about local businesses.
Jennifer Van Grove at Mashable follows up on Digg's four month old advertising program called DiggAds, which so far has been a success for the news sharing site.
Up Next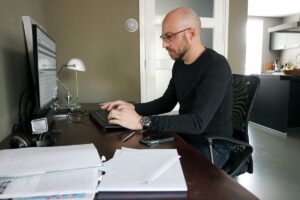 Blogs are an incredible tool for building brand awareness and even driving sales. The best way to get long-term benefits from your business's blog posts is to prioritize SEO and thorough topic planning. Here are the basics and the detailed logistics to know.   The Basics 1. Choose effective topics. Successful content marketing requires creating...