StraightUpSocial News Links for 2/3/2010
Richard MacManus at ReadWriteWeb shares a report from Taptu predicting "the browser-based mobile web market to grow much faster than the app market," specifically in regard to e-commerce websites.
Brenna Ehrlich at Mashable takes a closer look at Budweiser's extensive Super Bowl marketing campaign taking place on Facebook.
Dan Frommer at Business Insider shares stats from GroundTruth that show "more than 60% of mobile Web pageviews are to social networking sites."
Up Next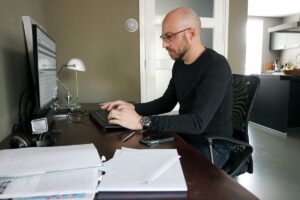 Blogs are an incredible tool for building brand awareness and even driving sales. The best way to get long-term benefits from your business's blog posts is to prioritize SEO and thorough topic planning. Here are the basics and the detailed logistics to know.   The Basics 1. Choose effective topics. Successful content marketing requires creating...