StraightUpSocial News Links for 3/10/2010
Barb Dybwad at Mashable shares an in-depth interview with MySpace Co-Presidents Jason Hirschhorn and Mike Jones who are planning to bring the ailing social network back to life.
Nick Bilton at The New York Times tells us about a new analytics dashboard that Foursquare is planning to roll out to business owners in the very near future.
Eric Eldon at Inside Facebook points out that next month Facebook is planning to launch a social check-in feature, similar to Foursquare, that will allow users to share location information with their friends.
Up Next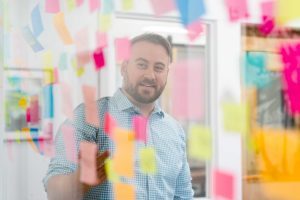 Things are uncertain. We know. Here are eight things you can do today to take control of your marketing and set yourself up for success, no matter what's ahead … Go through your social posts and channels. If there's anything that you've planned or scheduled out that needs a second look or to be shelved,...