StraightUpSocial News Links for 3/8/2010
Stan Schroeder at Mashable shares traffic and user stats from Tumblr showing strong growth for the micro-blogging platform, in addition to a couple details on Tumblr's soon-to-be-released revenue generating features.
MG Siegler at TechCrunch reviews a new Foursquare feature that adds a "new layer to your location history data."
Nick O'Neill at All Facebook takes a closer look at a significant jump in mobile Facebook usage over the past week.
Up Next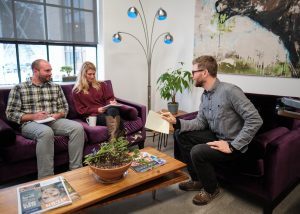 A Gartner CMO survey found that publicly traded companies spend about 11% of total revenue on marketing, and as much as 75% of that marketing budget goes to digital. However, average marketing budget is influenced by industry, audience, cash flow and more. Alas, there's no magic marketing budget based on percentage of revenue or sales. But you...