StraightUpSocial News Links for 11/13/2009
Louis Gray at louisgray.com shares a bucket-full of October traffic stats from Compete.com, including Facebook's continuing rise towards the #2 visited site worldwide, a position held by Yahoo! for the moment.
Billy Biggs at The Official YouTube Blog tells us that starting next week the video sharing network will allow users to watch 1080p High Definition videos in full resolution, depending on the source video of course.
Leena Rao at TechCrunch provides the details of Flickr's recent deal with Snapfish, which makes the latter the "preferred printing partner" for 40 million Flickr users around the globe.
Up Next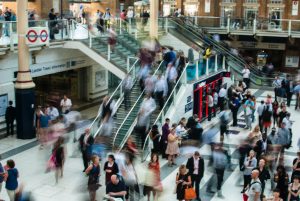 When you've worked in marketing for a couple of decades, you've surfed hundreds of waves of change in digital marketing. Through it all, these have been the top digital marketing FAQs we hear at Oneupweb. Cruise our answers to these marketing questions, and feel free to ask us something directly. Who should I be marketing...