NORAD Shares Santa Tracker Updates via Twitter
From the whereabouts of Korean BBQ taco trucks to available parking spots at the Mall of America, Twitter is a great tool for feeding location-based information to a geo-hungry audience.
Now the North American Aerospace Defense Command (NORAD) is using Twitter to help us keep tabs on the jolly old elf in the red hat this Christmas Eve.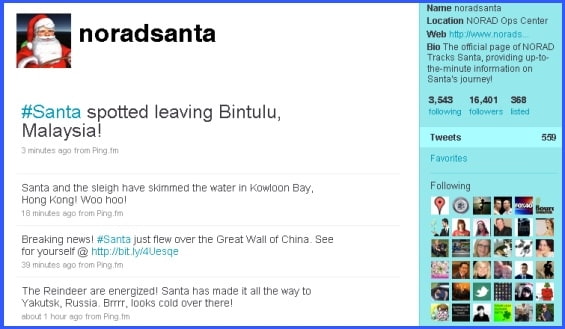 Tracking Santa's Christmas Eve flight isn't a new gig for NORAD. According to its website, NORAD and its predecessor, the Continental Air Defense Command (CONAD), have been tracking Santa's December 24th journey around the world since 1955. Obviously, they have the experience and technology to provide the best Santa tracking data.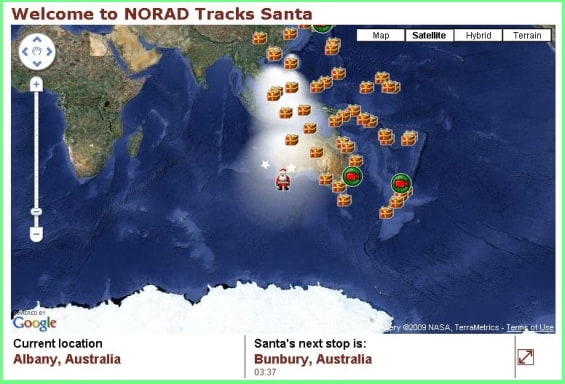 While you can also follow Santa's progress on NORAD's site, which utilizes Google Maps (and a Google Earth option) to help showcase St. Nick's whereabouts, Twitter allows NORAD to provide immediate and easily accessible updates to Santa watchers everywhere.
For those of us in the Western Hemisphere, we get the added bonus and anticipation of keeping tabs on Santa as he makes his way west.
However you choose to keep a watchful eye open for Santa this Christmas Eve, the Oneupweb team wishes you Happy Holidays!