Notre Dame, Michigan State and Universal Search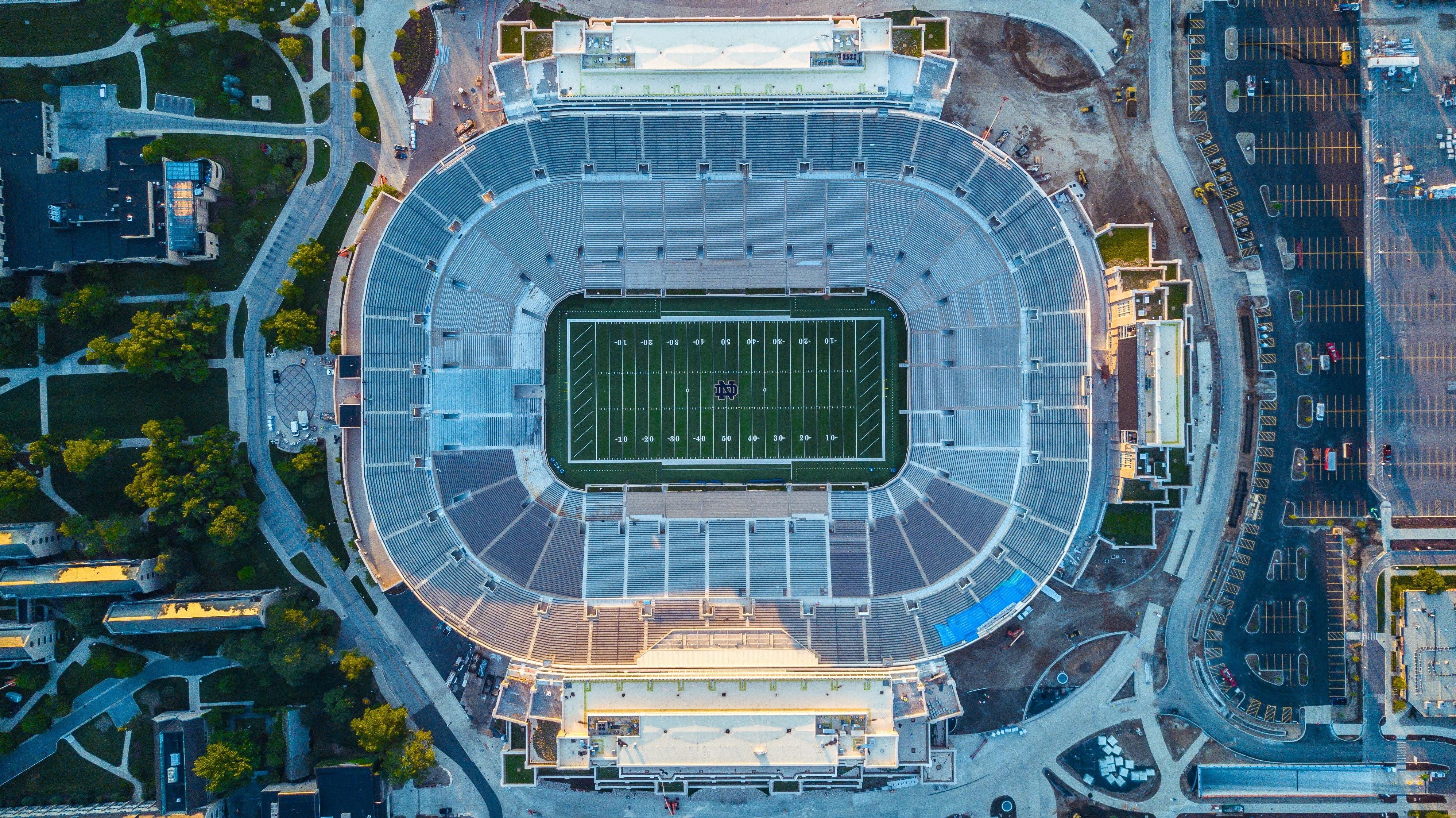 Hello. My name is Maureen and I married a Michigan State fan.
I'm not quite sure how it happened. My family brought me up the way any good, Irish Catholic family living near South Bend, Indiana would – with bedtime stories of Knute Rockne, the Gipper and the four horsemen.
Saturdays in the fall were reserved for family time, which was carried out in front of our television crying or cheering on Rocket Ismail, the Bettis and those lucky enough to be coached by the great Lou Holtz. Notre Dame was in our blood and, win or lose, we always stuck by our team.
So when I brought my new boyfriend home to meet the family, I understood the shock on their faces. He was wearing a green and white Michigan State hat. He drove a car with an MSU license plate. And now I've discovered Michigan State isn't all that bad.
Please Mom, don't cry.
I recently searched online for the Michigan State University student newspaper and found The State News holding the number one position in Google for MSU student newspaper.
Since I work in the Public Relations department of a search engine optimization and marketing company, this sort of impressed me. But it's what I found on the site that truly caused my change of heart.
There's been a lot of talk lately about Google's Universal Search and what it means for online marketing. To put it simply, Universal Search combines results from many of Google's vertical search options into a unified search engine results page (SERP). Through a new set of algorithms, Google's web search results may now include videos, maps, images, blogs and press releases.
It has never been more important to create and optimize searchable media. Which is just what The State News has done.
Podcasts, videos, blogs, images and RSS feeds. It's all there. And it's updated on a regular basis.
In a recent study entitled, Once Again There's Still Money on the Table: Internet Retailer Study 2007, Oneupweb found that many top online retailers are not optimizing their websites to the fullest extent – missing profitable opportunities and risking loss of market share. Left out of these sites are some of the very tools that a college newspaper is now utilizing.
While it probably kills my family to hear me say it, I'm impressed.
But no matter what MSU does online or on the football field this weekend, Notre Dame will always have a better fight song.