Obama Sign Thief Gets One-upped – 30′ Dancing Obama Wins
Being that it's Election Day here in the U.S. we here at Oneupweb wanted to recognize the importance of this day, while providing a little entertainment too.
The following video was inspired by the thieves who repeatedly stole our Obama for President signs off the front lawn of Oneupweb.
Little did they know who they were dealing with…
Obama Sign Thief Gets One-upped by Oneupweb from Oneupweb on Vimeo.
If you like this video, you can vote for it here:
Obama Sign Thief Gets One-upped by Oneupweb
30 Foot Obama Dances on Building
Up Next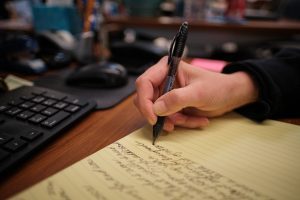 As content creators, we're continuously building content (for our agency and for our clients) to best meet the needs of potential and existing customers. While meeting those needs is important to us, the ultimate goal of content creation is always to drive leads and sales. Gated content is a valuable part of many marketing strategies,...