Obama Sign Thief Gets One-upped – 30′ Dancing Obama Wins
Being that it's Election Day here in the U.S. we here at Oneupweb wanted to recognize the importance of this day, while providing a little entertainment too.
The following video was inspired by the thieves who repeatedly stole our Obama for President signs off the front lawn of Oneupweb.
Little did they know who they were dealing with…
Obama Sign Thief Gets One-upped by Oneupweb from Oneupweb on Vimeo.
If you like this video, you can vote for it here:
Obama Sign Thief Gets One-upped by Oneupweb
30 Foot Obama Dances on Building
Up Next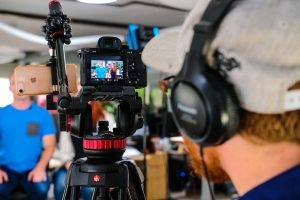 With so many avenues to market your business, determining which will garner the most ROI can be overwhelming. As you're debating where to allocate your marketing spend, do not overlook video marketing. Here are some initial reasons: Video marketing works – plain and simple. Video display ads have been found to earn 480% more clickthroughs...