Obama Sign Thief Gets One-upped – 30′ Dancing Obama Wins
Being that it's Election Day here in the U.S. we here at Oneupweb wanted to recognize the importance of this day, while providing a little entertainment too.
The following video was inspired by the thieves who repeatedly stole our Obama for President signs off the front lawn of Oneupweb.
Little did they know who they were dealing with…
Obama Sign Thief Gets One-upped by Oneupweb from Oneupweb on Vimeo.
If you like this video, you can vote for it here:
Obama Sign Thief Gets One-upped by Oneupweb
30 Foot Obama Dances on Building
Up Next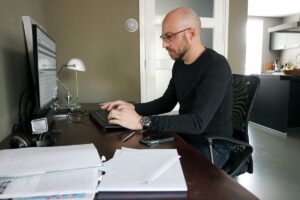 Blogs are an incredible tool for building brand awareness and even driving sales. The best way to get long-term benefits from your business's blog posts is to prioritize SEO and thorough topic planning. Here are the basics and the detailed logistics to know.   The Basics 1. Choose effective topics. Successful content marketing requires creating...