One for the Road Cookbook – A Recipe for Success
We just found out that Oneupweb's One for the Road Cookbook has won a Silver ADDY&reg from the AAF District 6 competition, competing with big names like DDB and Leo Burnett Chicago. And that means it is one of 1500 entries that have earned the right to move on to the national competition.
This award is really exciting for us, and means a little something extra to those in the marketing department. This past year we've embarked on a complete Oneupweb rebrand, with a main focus on showing our true personality. The One for the Road Cookbook was one of the first pieces that actually did just that.
Bored with the traditional trinkets and gift baskets, we created One for the Road as a unique holiday gift for our clients. We wanted it to be something that would stand out, and hopefully be used for years to come. So we filled it with delicious toddies and tapas recipes from around the world, designed it with great attention to detail (inlcuding a hidden Oneupweb logo for every country) and threw in some entertaining, tongue-in-cheek copy.
And then we took it a step further. Realizing that a recession was just around the corner, we followed true Oneupweb tradition and said it like it is with a note on the inside front cover:
"Why a cocktail book? Becuase let's face it, the economy may be in the midst of a royal flush down the john, but we're kind of sick of talking about it. A party is a party &mdash and now is the time!"
Apparently, the ADDY&reg judges agreed.
Check out the One for the Road cookbook, and keep your fingers crossed for the national ADDY&reg Awards judging!
Up Next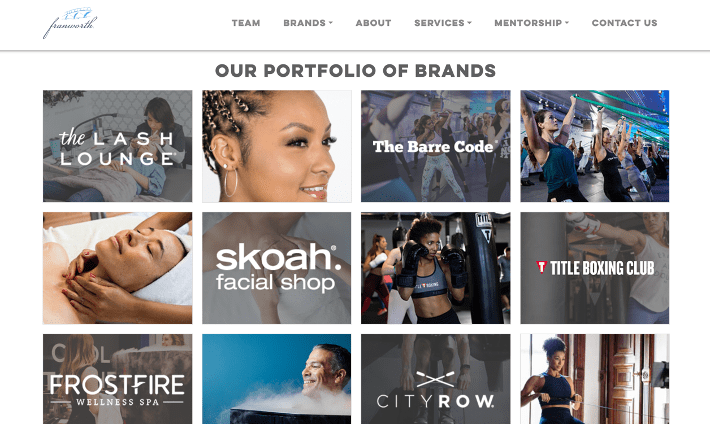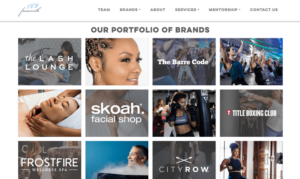 A Budding Franchise Partnership Oneupweb had been working with Franworth indirectly since May 2019 by supporting some of the franchise organization's brands. This website migration project kicked off in late February 2021 and was our first project for the Franworth brand itself. The Problem While growing their portfolio of brands, Franworth realized their Wix website...