Oneupweb : A Short Film About What We Do
As mentioned in a previous post, we've been working on a stop-motion animation to showcase what we do here at Oneupweb. Guess what? It's finally here! And we're very proud of it. I want to thank The Creative Team for their hundreds of hours of dedication to this idea. Thanks a lot Heather, Jason, Mike, Robert, and Jeremiah— you guys rock!
(and a shout out to Comic Sans, we love you)
Up Next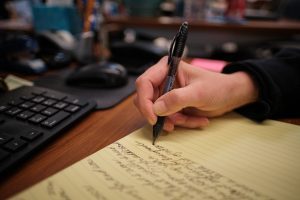 As content creators, we're continuously building content (for our agency and for our clients) to best meet the needs of potential and existing customers. While meeting those needs is important to us, the ultimate goal of content creation is always to drive leads and sales. Gated content is a valuable part of many marketing strategies,...