Oneupweb : A Twitter Tale of True Customer Service
Once upon a time, well to be honest, it was just last week that I discovered a new chapter of Twitter—a new way to utilize the social media outlet.
It all started when I was experiencing some true frustration with Vocus—an on-demand software for Public Relations that helps with news distribution. With a constant battle of trying to get proper results and contacts, Vocus kept failing me. I needed to vent. I needed to explode my irritation. So what did I do?
I tweeted. Yes, I actually wrote a small tweet (I would have included a screen shot of the exact tweet, but I have since deleted it, and you'll learn why later in this post) from my @OneUpNewsie account. The tweet read something around the lines of:
Dear Vocus, Why can't you just work? #beyondfrustrated
Now, the little "letter" was just my way of being comical to relieve my frustration, I never intended Vocus to read it. Oh, but they did. Within minutes I had a customer service agent tweet me back asking if there was anything they could assist me with. How wonderful! And to be even more accommodating, Vocus also sent me an email concerning my tweet (unhappiness with the company). My Twitter profile displays both my email and number. So, what was the next BIG thing? Did Vocus call me? Well, no they didn't…but …one of their competitors did!
I was shocked! First of all, I was overwhelmed by Vocus's great support. So my first action was to tweet a HUGE thanks for their loyal customer service. My second action was the deletion of my original venting tweet. And as for my third, well no I didn't contact their competitor, but I will forever remember their brilliant maneuver.
So what is the moral of this Twitter tale? Use Twitter to your benefit in two tremendous ways—be responsive to customer needs and also be scrounging to scoop up your competitors' customers!!!
My tale doesn't stop there. I just used Twitter this week to redeem myself. No, it wasn't because of an angry client or an upset media contact—it actually had to do with my very own mother. Her birthday was yesterday—which is something I always make sure is celebrated with a great deal of excitement. However, this year she is celebrating in France and we haven't been in contact much. So yesterday I fell behind in my usual (and her expected) birthday festivities. Last night I didn't get home until nearly 9pm (it's been a busy week) and I was faced with a Facebook message from my sister (she's in France as well) explaining my mom thought I forgot about her birthday. I was crushed that I hadn't done anything extremely birthdayish for my mom, so I littered her Facebook wall with birthday wishes, I updated my status to spotlight her big day and I emailed her a video of me singing "Happy Birthday". Oh and of course I even delivered a birthday message to her via Twitter:
Up Next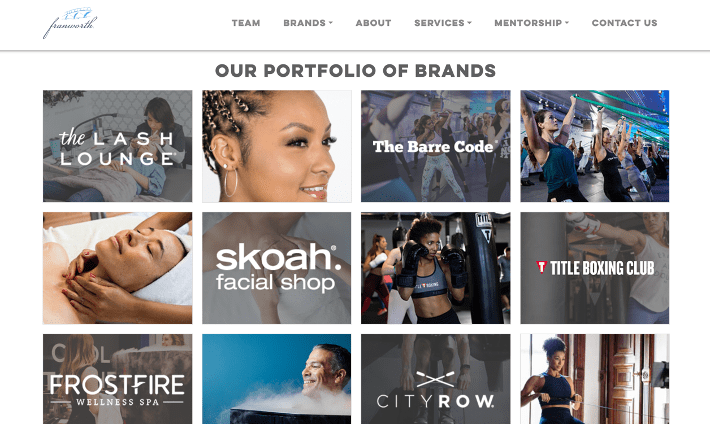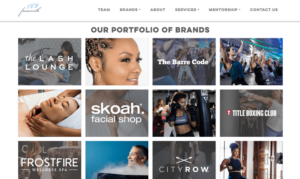 A Budding Franchise Partnership Oneupweb had been working with Franworth indirectly since May 2019 by supporting some of the franchise organization's brands. This website migration project kicked off in late February 2021 and was our first project for the Franworth brand itself. The Problem While growing their portfolio of brands, Franworth realized their Wix website...