Oneupweb : Accept Payment on the go with Your iPhone!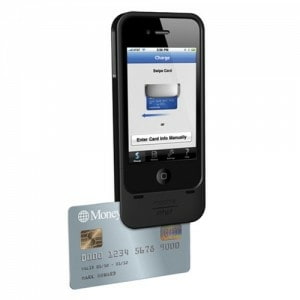 Need an easy way to accept payment for your business? Look no further. Concealed within a low-profile, soft-touch case is the Mophie marketplace. This is essentially an iPhone case that doubles as a mobile payment solution for quick and easy transactions on-the-go.
You can process any major credit card by swiping your card through the bottom of your iPhone. This hardware runs side-by-side with Intuit GoPayment, which handles the processing of transactions. Once a sale is complete, the marketplace unit automatically sends an electronic receipt to the customer complete with the location of where the transaction took place.
Credit card data is immediately encrypted once the card is scanned via your iPhone and you will receive authorization in the seconds following. I thought that this would be a pretty sweet tool for anyone who works on the road, and needs a way to accept credit cards without being directly plugged in.
Mophie also develops many other cool gadgets that assist in keeping your mobile devices charged, such as the juice pack plus. The juice pack plus may only look like an iPhone case on the outside but on the inside its a form-fitted lithium-ion battery that more than doubles the battery life of your iPhone. With a 2000 mAh capacity, this is an incredibly small form factor for such advanced battery technology.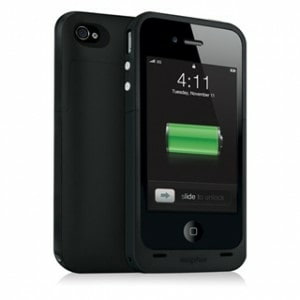 The case itself features a dual-injected shell with a shock-proof rubberized band that provides a comfortable, protective ergonomic design for your iPhone. There's also an integrated LED status indicator that tells you exactly how much juice is remaining at the push of a button. The case itself also acts as a virtual speaker box, redirecting sound from the bottom of the iPhone 4 to the front, resulting in a richer, fuller sound quality.