Oneupweb : Agency Websites Jumping to Social Media Platforms
I was shocked a year or two ago, when I first heard that there was an agency out there strictly using YouTube as their web presence. How could they successfully pull that off? After seeing it in action, I was extremely impressed and can't imagine another agency being able to pull it off.
Recently, another agency has jumped ship from the regular ol' website to a social media platform. This time it's Grey Stockholm and they've landed on Facebook. Check it out here.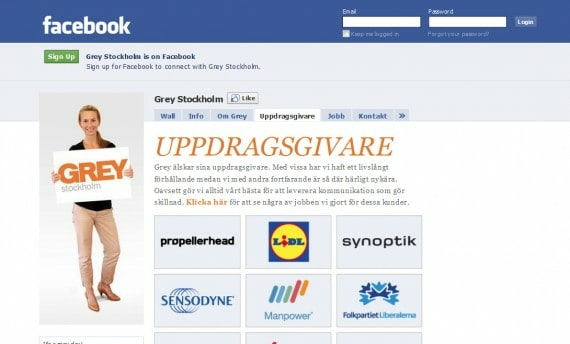 It's interesting and I am not sure how I feel about it. What do you think? What are the negatives and the positives that go along with solely relying on a social network to manage your web presence?