Oneupweb : An Online Fix for the Sports Junkies
Before I made the decision to cut the cord to my cable TV services, I did some testing to see if I could access any over the air HD channels with some old rabbit ears antenna. After running 100 feet of cable out into my yard, I was able to access all of the major television network channels, two PBS channels, as well as numerous sub channels for many of these. So I invested $20 into an outdoor worthy rooftop antenna, and waved goodbye to my basic cable TV package.
While I'm not the biggest fan of television, I do like to keep up with my favorite sports teams. This switch to "over the air" television kept me connected to most of my desired NFL games, but I was still missing my NBA and NHL games.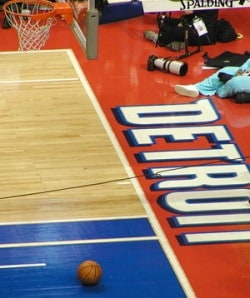 As a resident of Michigan, born and raised, the Detroit Pistons and the Detroit Red Wings will always be in my heart. I'll forever be a fan of these two teams, whether they are winning championships, or struggling during their rebuilding years. And since my TV service switcheroo, I have been longing for a service to broadcast live online NBA and NHL games. I'm sure that such an offering would also appeal to many other cord cutting sports fans out there.
You can bet that I was excited to see the recent articles claiming that YouTube was pursuing deals with the NBA and the NHL, as well as European soccer leagues, to bring live streaming games to the people. Apparently YouTube tested the waters last year when they gave viewers access to some live Indian Premier League Cricket games. Apparently the results were positive enough for them to pursue other opportunities. Although the NBA and NHL spokespeople have not yet confirmed these talks or the outcome, many signs are pointing to yes.
YouTube heard my cry for help and I can't wait for this to come to fruition. I'm wondering if these live games will also be viewable on my Android smartphone for when I'm on the go?
We all knew that it was a matter of time until there was an equal online substitution for paid television services, and it looks like Google is trying to lead the way with this YouTube foray into live sports streaming. Perhaps Google has found another way around those networks that snubbed their Google TV efforts. By making deals directly with these sports leagues, and eventually with the content creators themselves, they might have found a win/win revenue model for everyone involved, everyone except those TV networks that might soon be losing their viewers.
While YouTube users are currently watching 2 billion videos per day, they are only averaging about 15 minutes per day. Sports fans tuning in to watch their favorite teams would extend the 15 minutes average time to 2+ hours, for them to watch the whole game. Along with that increased average watching time will come increased opportunities for YouTube/Google to serve more ads and reap more revenue.
Eventually much of the advertising dollars companies spent on television will follow wherever their audience goes. YouTube offers extremely targeted advertising potential and a very track-able medium where marketers can actually see their ROI in real time. They can test what is working and what is not, and shift/increase their budgets towards those that are making them money.
Companies that invest in YouTube ads will have a captive audience during these games, with plenty of available times to serve their ads during time outs and in between quarters and periods.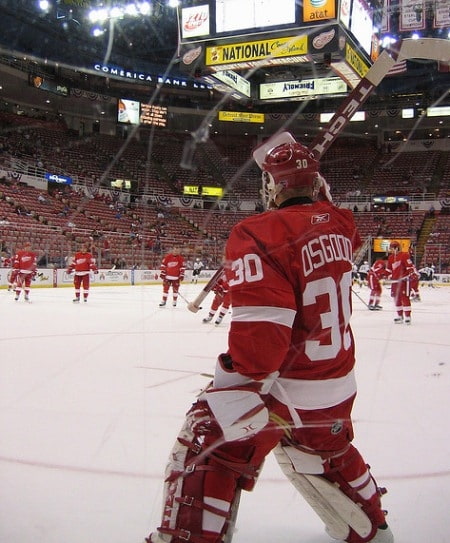 I have also been hearing for some time that YouTube was toying with the process of showing movies and TV shows, to help compete with the likes of Netflix and Hulu. They have also had past success with live music events when they streamed a live U2 concert in October 2009, which was accessible and watched in 16 different countries. Here within lies hours upon hours of content and new avenues in which businesses may soon have the opportunity to show their ads.
You can bet that Oneupweb is watching these unfolding technologies like a hawk. Wherever the potential lies for us to promote our clients and grow their businesses, we will explore, master and execute. We currently have some clients seeing success while testing the waters of YouTube's current advertising options, and it sounds like "we've only just begun".