Oneupweb : Be Your Own Post Christmas Santa
Well, the holidays are just about over. Remains of trees once glowing with tinsel sit forlorn and broken on curbsides. Snow seems less fluffy and winsome, and more like simple dirty slush getting in the way on the commute into work. Personally I've never been a fan of January. Christmas is fast and shiny and then comes January—bleak, cold and long.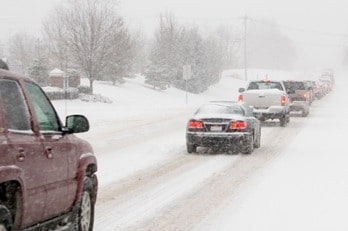 So, how do I power through? Books. Lots of them. And since I've never been a fan of libraries, because I hate to part with a good book, buying them can get super pricey. Not only that, but once you've read everything your favorite authors have written you are left with the question of what or rather who to read next. Well, never fear because my addiction can easily become yours too. See there is this nifty website called PaperBackSwap.com and if you are an avid reader with a large cache of books lying around that you never intend to read again, this site is for you. Now as I said before I have attachment issues with my favorite books, but I also have boxes of books that I never intend to read again (pesky college textbooks, trashy romance novels, etc.) and that's where a site like PaperBackSwap comes in.
Oh and for those who'd rather groove to new music or watch fun flicks, PaperBackSwap also has sister sites called SwapaCD.com and SwapaDVD.com who deal in CDs and DVDs respectively.
Once you create an account you upload the titles of books you want to swap to your "bookcase" and you can begin browsing for books you want to read. The site also houses member book reviews, suggestions for similar authors and titles, and ways to be served suggestions among the genres you like. When another member requests a book from you you can print their address and toss the book in the mail. Voila! All you have to pay for is postage, which can even be printed from the site. Once the other member receives the book they confirm on the site it has been received and you get a credit to request a book you would like. If you're eager to get swapping today, you can buy credits for around $3 a piece.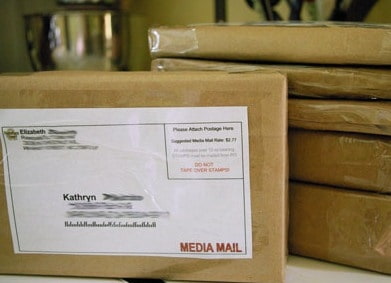 In a few weeks, like a belated Christmas present, your book will come in the mail. Now I don't know about you, but most of my mail is bills, so getting a book every so often is pretty exciting. Once you finish the book you can keep it or re-upload it to the site to swap it for something else. The site even tracks the miles each book has traveled if it is a globetrotting title.
Currently books are the only thing I swap, but upon investigation via the interwebs, I found some other pretty snazzy swap sites. There is ThredUp.com where parents can swap gently used children's clothes and toys with other members. I'm not a parent, but with as fast as kids outgrow clothes this concept seems ingenious. Then there is MakeupAlley.com where you can swap beauty products. Did someone give you a fragrance for Christmas you would never wear? Maybe another member would love to take it off your hands for a foundation they accidentally bought in the wrong shade. There are lots of other swap sites for other various items, so if you have a pile of things you would love to get rid of, but feel bad taking to the curb, remember "one man's trash is another man's treasure" and the internet is a great place to find other treasure hunters. So if you didn't get what you wanted this holiday season, know that you are not alone and what you really want may be just a click away for just the small price of postage.