Oneupweb : Before and After—Halloween 2011
Oneupweb celebrated Halloween with a costume party this past Friday. Over half of the employees dressed up for the event which included pizza, games and a costume contest; the winners of which received a gift certificate to a delicious local restaurant named Trattoria Stella (usually referred to as Stella's).
To express my excitement for the return of the Arrested Development series (and new movie), I dressed as Tobias Funke, who as a reoccurring joke is painted as a member of the Blue Man Group.
Below is a group photo of us, followed by an identical photo with some alterations.
Can you find all seven changes? (click photo to enlarge)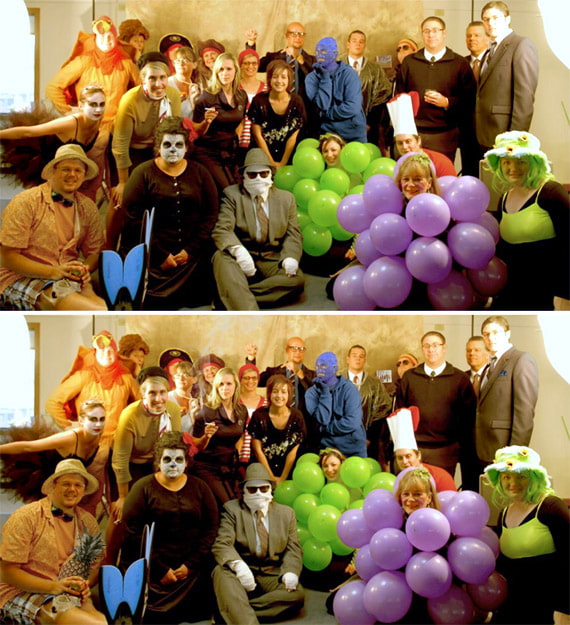 Give up? Click here to see the alterations.