Oneupweb : Bing Rewards—Is the Third Time the Charm?
On Wednesday, Microsoft announced the release of Bing Rewards. This is Microsoft's third attempt at creating a search loyalty program that searchers will use. The prior two: SearchPerks and Cashback, have both been retired, and generated poor response while they were being promoted.
So, what is different about Bing Rewards? Why would searchers use this program when they so blatantly rejected Microsoft's last two attempts? Microsoft's newest attempt to switch users over to Bing works in a similar fashion to school fundraisers. I'm sure almost everyone remembers those catalogs, filled with chocolates, knickknacks and other random treasures designed to vaguely appeal to everyone while directly targeting no one. The goal of these fundraisers was to bribe little kids into hocking these items off on their families and friends, by dangling great prizes in front of them for selling an inordinate number of these items.
Bing has taken this approach, and added adult prizes. Searchers gain points by completing tasks such as performing searches on Bing, updating their home pages to be Bing and using new features offered by Bing.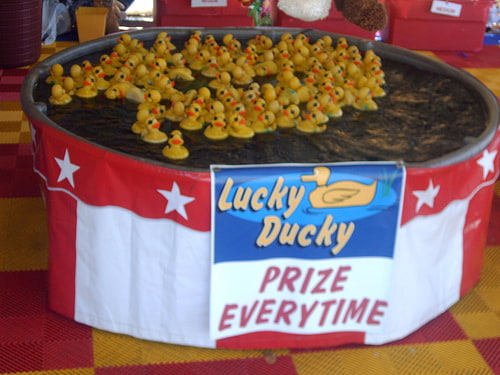 Although the concept is fairly simple, there are a number of barriers to entry that may hinder the success of this program. To gain points, searchers must first download and install the Bing Bar toolbar. In addition, users need to have a Windows Live ID and they need to perform their searches in Internet Explorer. Given these "rules" and using some online usages statistics data, Bing has released this program to target about 40% of the market. And it is the 40% of the market that is already most likely to be using Bing as their default search provider. By putting up these obstacles that users must navigate to use the program, I do believe that it is undoubtedly limiting the success this program could have.
Personally, I like Bing and use it almost as often as I do Google. However, because I use FireFox and will not switch back to Internet Explorer, Microsoft is missing the opportunity to alter my search behavior at all.
What about you? Is this offer enticing enough for you to change your search behavior?