Oneupweb : Bing Spring Refresh – Whats New
Every few months, Microsoft updates Bing with new features that they've been working on in the labs behind the scenes. Last week at SES New York, Microsoft demoed a few of the changes that users will see over the coming months. Here are some of the highlights.
Quick tabs – Microsoft is planning to move Quick Tabs to the top of the page, which will help create a cleaner page layout. This change will create "a better way for Bing to anticipate user intent and adapt both the page and the results to help make faster, more informed decisions."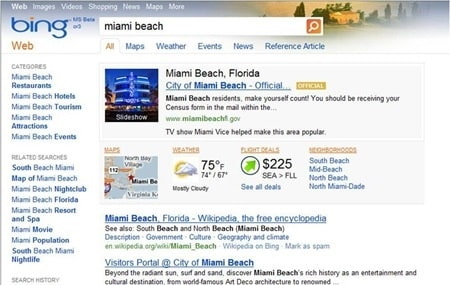 Real-time search results – Changes will be coming to the ways that users can access real-time search results. "For example, when you search for a publication such as the New York Times, Bing not only gives you quick access to specific sections of the destination website, but also provides the most popular shared links from that publication."
Bing Maps with Foursquare – Bing Maps will become even more feature rich with the addition of a Map App for Foursquare. "The foursquare map app is a powerful combination of the spatial canvas that Bing Maps provides, combined with foursquare's user reputation service ability to see who has unlocked specific badges, where and who has been crowned mayor of certain locations making it easier to explore any city in the world as if you were a local."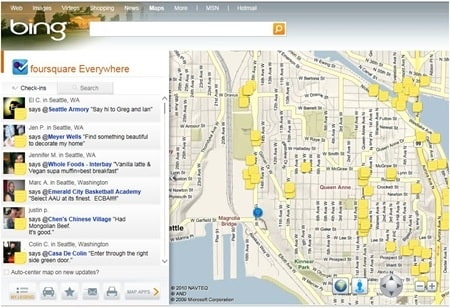 Microsoft plans to roll these features out over the coming months, though approximately five percent of users in the US will see them instantly. Are you one of the five percent, and if so, what do you think?