Oneupweb : Bing's Search Share is Higher than Ever
After a year and a half, and several millions of dollars of advertising, Microsoft's "Decision Engine" continues to climb in market share. The "Decision Engine" hit an all-time high in November at 11.8%, up 0.3% from October, according to comScore.
Bing's search share has continued to climb since its launch in May of last year, and it has been creeping up on Yahoo! ever since. And now that Bing powers Yahoo!, Microsoft's technology is responsible for serving up nearly 30% of all search results in the U.S.
Google continues to dominate the U.S. explicit core search market at 66.2%, but Microsoft has some things going for it and is poised to stay on its growth path. Last week Microsoft unveiled a number of cosmetic and functional updates to Bing, but the one that's garnering most of the attention is enhanced Facebook integration.
Through its partnership with Facebook, Microsoft has introduced a number of new features with Bing recently, including The Bing Social Layer. For a number of weeks now, Bing has been providing its users with "Liked" search results based on what a particular user's Facebook friends have liked relevant to his or her search query. This content may not normally rank atop Bing search results, but because that user's Facebook friend has shown interest, it has been surfaced by Bing. Now Microsoft and Facebook have taken it up a notch and are showing search results that have been "Liked" by your Facebook friends—the primary difference being that, as part of this most recent update, content is not necessarily brought to the top of search results based on Facebook friend activity, but rather Bing will show you which of the top results have been liked, if any.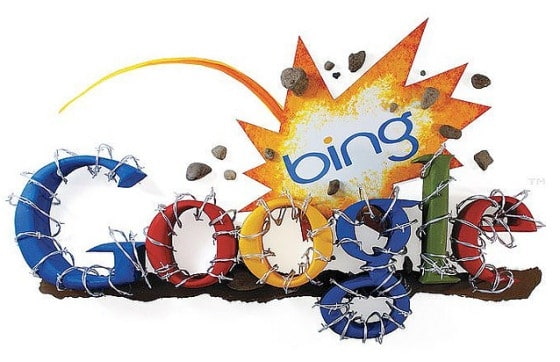 On most other levels, Microsoft and Google can compete with one another when it comes to search technology. However, given Microsoft's alliance with Facebook, it has a big leg up over Google when it comes to social integration, and is primed to take a meaningful lead in that department, more than it has done so already.
The question is, does anyone care? Will recent and future updates to Bing be enough to break people from their search habits? Well…as we're seeing through comScore, it's already happening. And while market share increases have been relatively minimal up until this point, as more publishers allow for their content to be "Liked" and Bing is able to increasingly provide more of a personalized search experience, I think we'll see this growth trend continue.
Let us know your thoughts. Will you use Bing to get a more personalized experience?