Oneupweb : Black Witch—A Surprisingly Difficult Search
The search for the perfect Halloween costume started back in September. No, not for myself. I could throw on just about anything and be happy with the fact that I at least dressed up. Don't get me wrong, I love Halloween, really it has to be my favorite of all of the holidays.
Commercially speaking it is the second largest holiday with candy sales at a whopping 2 billion dollars. Costume sales can hold their own as well—an average of six billion dollars being sold in the US—more than half of that coming from the sales of adult costumes. One would think that starting the search for a costume early would allow time for finding exactly the right outfit. Unfortunately that strategy is false.
So who was this nightmare of searching for the perfect Halloween costume centered around? The problem starts with a toddler (my darling daughter) and her image of the perfect costume. With such a  large selection of costumes to choose from online, and plenty of time to ship, we started our search on the internet. "No", "nope" and "no way" were the continued responses I received as I scrolled through the first of 2,250,000 results. We searched until my fingers cramped, my neck ached and my eyeballs hurt. We searched sites that said "huge selection" of every imaginable style. Adorable, precious and beautiful Halloween costumes for toddlers topped our search results.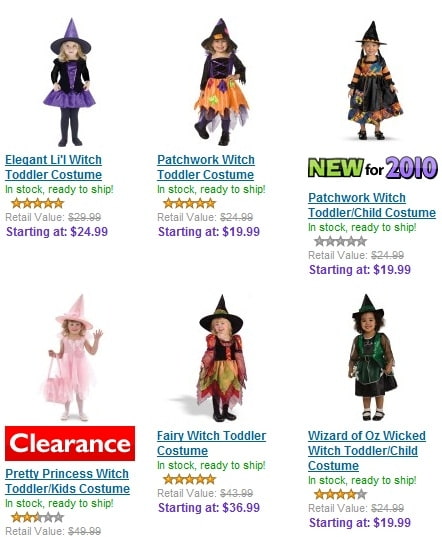 I never searched for a beauty pageant retailer. Where's the black? Where's the classic black witch costume? I mean basic—no frills, no sparkles. She's a girl with her mind made up, so we didn't settle for any of the ruffled costumes. And naturally our search continued.
I figured we would be hitting the stores the next day, rummaging through piles of costumes tossed along the floor…only to go home empty handed.
The chain store was just as I expected…useless. And if you're wondering if I spent big bucks for her must have costume online…think again. Capturing potential sales and bringing that costumer back again is often a huge problem for online retailers. Concerned about your eCommerce sales during the holiday madness? Contact Oneupweb today to help with a strategy for your online business that will take you through the holidays and beyond.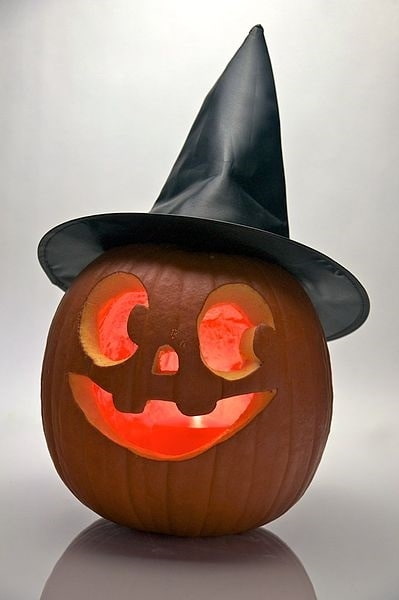 So where did we find the perfect costume? To my surprise we managed to be at just the right place at the right time. A Hayride, pumpkin donuts, corn mazes and the surprise of a costume cabin, made for a relaxing stress-free day. The most unexpected location proved to pay off with just what we had been searching for—a traditional black witch costume. We piled pumpkins in the car and headed home with our black witch in hand.
With less than two weeks until Halloween night our search is finally over and the costume is complete. Or so we thought…the only thing is…now, she wants to be a princess!