Oneupweb : Calling all B-to-B Companies
Alright this is a blog post, not a pitch…or is it? I can't help myself from advertising the innovative and exciting opportunity Oneupweb has for the B-to-B realm. From hundreds (perhaps even thousands) of qualified leads to out-of-this world custom promotional pieces, Oneupweb is eager to bring success to business-to-business companies. Oh and one of my favorite aspects is the clutch 30 minute presentation—because with all due respect—a speaking opportunity is the best way to rock as a thought leader.
So…how is a Michigan-based digital marketing agency going to provide all these ultra cool incentives to leading B-to-B companies nationwide, and all without forcing them to leave their desktops? Welcome to Be Relentless 2011: Oneupweb's virtual business expo that will spotlight the best business-to-business personalities under one pixelated roof.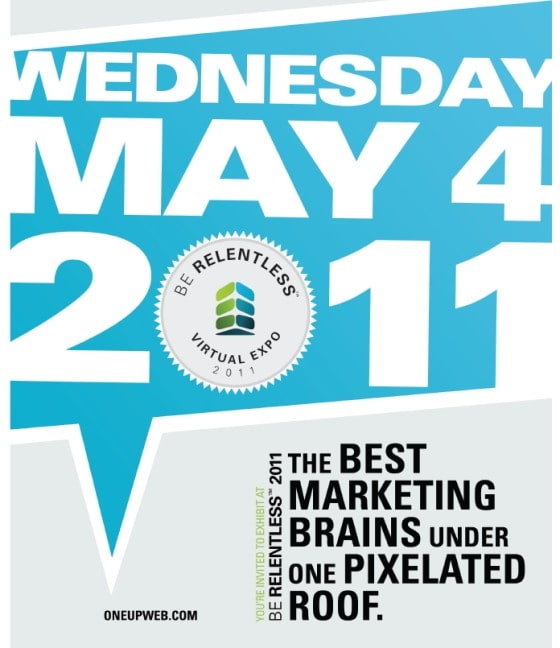 Official Be Relentless 2011 exhibitor packages are loaded with generous perks. Curious as to what they are? The following is a list of just a few of the many benefits:
Live chat with attendees
Up to 10 pieces of booth collateral for instant download by attendees
One video presentation upload, which will be featured in the auditorium and virtual booth
One slide presentation upload
Direct link to corporate website from the booth
Inclusion in the event agenda; 30 minute video presentation
LEADS! Exhibitors will receive company name, contact and email of all event registrants…and…complete contact information for every attendee who visits their booth in the expo hall!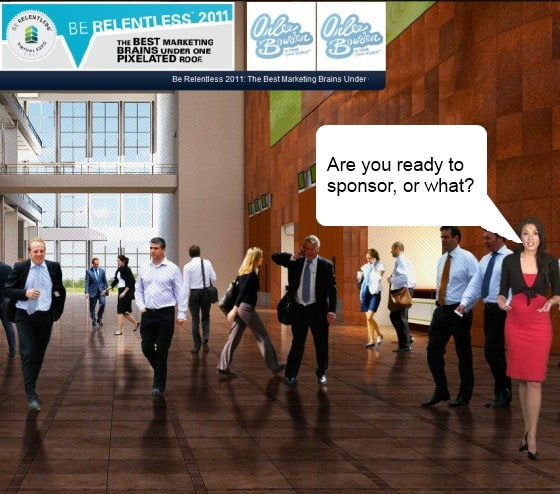 I didn't even list all of the great custom promotional pieces that Be Relentless 2011 offers to official exhibitors and speakers. Nor did I namedrop all of the leading publications we'll use to advertise Be Relentless 2011. Want the details? I've got the inside scoop and I'm ready to share—shoot me an email, give me a ring (231.922.9977 x148) or tweet me at @OneUpNewsie. Hurry, because the deadline to receive this opportunity is Tuesday, April 5!