Oneupweb: Cash Donations Accepted in Lieu of More Thoughtful Gifts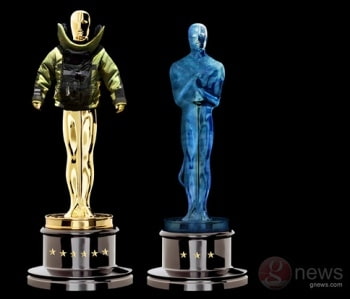 I understand that there's not always enough time in our crazy go-go-go 21st century lives to really consider the act of gift giving, the meaning inherent in a well-chosen gift. In the spirit of graciousness, then, believe me when I say I'll cast no, or at least very few, aspersions on you strictly based on your maybe a bit less thoughtful cash donation. To me. To pay your respects.
For my achievement.
Wait, what? You've not heard? Well, um, this is quite unexpected, and I'm a bit embarrassed for you, but I suppose we can't all be as tuned into important (some less modest people might use the term "crucial," even "pivotal") events as others. I'm, at my core, only human, but I'll do my best to graciously accept your apologies, to receive them with a combination of goodwill and forgiveness. It might not hurt, though, too, as you lay your gift and/or cash donation at my feet, to bow humbly a bit.
Just sayin'.
OK, to those who, somehow, have managed to avoid the news: according to "info@moneymakerldr.com," I have been recently chosen (via email, and twice—once at 6:59pm and once at 7pm EDT—sheesh, guys, I'm flattered, but I heard you the first time!  LOL!) as a potential candidate to represent my professional community in the 2010 Edition of Presidential Who's Who.
Yes, THE Presidential Who's Who.
According to MarkAnthony McGuiness, the COO of Presidential Who's Who, the Publishing Committee "selected [me] as a potential candidate based not only upon [my] current standing, but focusing as well on criteria from executive and professional directories, associations, and trade journals. Given [my] background, the Director believes [my] profile makes a fitting position to our publication."
Yes, THE MarkAnthony McGuiness. THE Director. Of THE Presidential Who's Who. Believes that.
A less humble person would likely say something like "about damn time." A person less aware of propriety, of the gravity of these situations. A person bereft of the modesty required to honorably hold such a position, to undertake the grave responsibility of representing my professional community.
I have to admit, however, that I've not yet verified (for no fee or obligation) my profile and accepted my candidacy by visiting http://moneymakerldr.com/cgi-bin/clickthru/yr-a-humongous-effing-sucker/31190/ultravirus/. I've a dilemma. It's a happy dilemma, really. I'm sure many people have worse problems. Regardless, though, in a bit of bittersweet serendipity, after years of hard labor and self-denial, I've also been chosen as a potential candidate for the Cambridge Who's Who. Yes, THE Cambridge Who's Who. Go figure, right? While I'm honored, nearly to the point of speechlessness, I'm torn.
What would THE MarkAnthony McGuiness do?  (WWTMAMGD?)
I turn this to you, fellow (if maybe a little, well, subordinate) members of my professional community: how can I best represent you? THE Cambridge Who's Who? THE Presidential Who's Who? I'll take all relevant suggestions into consideration.
Oh, and, although a well-considered and carefully chosen token of your respect and affection is preferred, cash will be accepted via PayPal.
Thank you for your continued support!