Oneupweb : Character Design Inspiration
Looking for character design inspiration? You've come to the right place. I have put together a few of my favorite characters for your viewing pleasure. I have just recently been introduced to character design and the intricacies that come along with it. I never really got into drawing characters as a child, but i did doodle. Ever since I started designing a character I cant seem to put my pencil down. It's truly amazing seeing what crazy, weird and out-of-this-world characters I can come up with. Seeing what other illustrators are doing helps me break out of the box a bit and really dig deep to find that perfect shape for an eye, or the perfect wide smile. Hopefully these characters will help you experiment a bit more with your illustration techniques. Good luck and get drawing!
Up Next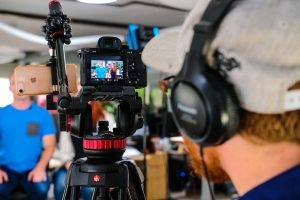 With so many avenues to market your business, determining which will garner the most ROI can be overwhelming. As you're debating where to allocate your marketing spend, do not overlook video marketing. Here are some initial reasons: Video marketing works – plain and simple. Video display ads have been found to earn 480% more clickthroughs...