Oneupweb : Check Out Our New Welcome Mat!
"You need it to make a great first impression, or you may never be given the chance to make a second." Ain't that the truth? (perhaps I haven't made a good first impression with that vernacular)
It applies to many, many things, but it's something our CEO has said when specifically talking about good web design, saying that you should "think of your Web site as your welcome mat, or your virtual storefront."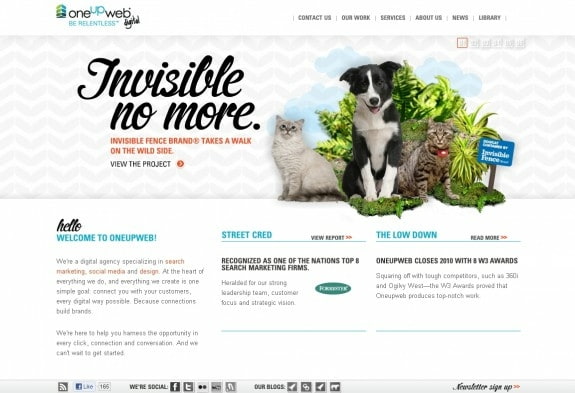 Well, on behalf of all of us here at Oneupweb, we invite you to come check out Our New Welcome Mat!
If you want to know what really makes us tick, you'll find it – everything from our culture, team (with faces you can doodle on), and community involvement, to things that we live and breathe every day (I'm talking of course about search marketing, social media and design).
Created by the same in-house team that designs for our clients, a team that I'm always amazed by, this site, in my opinion, is a very slick, modern, and most importantly, accurate representation of what we're all about at Oneupweb.
So come scope it out and get a look at some of our work and street cred. Hear what others have to say about us. And let us know what you think, either here, or some of the other places we socialize!