Oneupweb: Checking In On the Pepsi Refresh Project
In December I wrote a blog post about Pepsi's decision not to purchase an extremely pricey ad to run during the Super Bowl—but rather to spend their money on a social media campaign called the Pepsi Refresh Project. The basic idea is that Pepsi is giving away millions (in $$$) to fund great ideas. People upload their ideas via social networks, the ideas are then voted on monthly, and Pepsi awards grants to the favorites.
So what, exactly, are the favorites?
Lead a cross country cycling trip and build houses along the way.
This idea, submitted by Sharif Morad, finished in the top 10 in February, receiving $5k in funding.
Ship Girl Scout Cookies to the troops stationed overseas.
Submitted by the Military Connections Corporation, this project also received $5k in funding.
Provide excellent teachers for all children.
Submitted by Teach for America, this project finished in the top two for February, and was awarded $250k.
Currently there are 1143 projects in the running for this month. But is this social media campaign paying off? Let me know your thoughts on the perceived success of failure of the Pepsi Refresh Project.
Up Next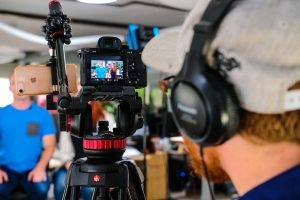 With so many avenues to market your business, determining which will garner the most ROI can be overwhelming. As you're debating where to allocate your marketing spend, do not overlook video marketing. Here are some initial reasons: Video marketing works – plain and simple. Video display ads have been found to earn 480% more clickthroughs...