Oneupweb : Checking in to Facebook
I was speaking on social media at the 2010 Michigan Grape and Wine Conference back in February. During the Q&A, one gentleman expressed concern that he simply couldn't keep up with all the new social media networks out there. He'd started a Facebook page, but no sooner had he done that than someone came in, pulled out their iPhone and checked into Foursquare. He wanted to know, as a small businessman with little time and resources to devote to social media, what should he do?
Being absolutely honest with him, I told him that at the time I thought the best place for him to focus his extremely limited resources was on Facebook (that's not to say you shouldn't use Foursquare or Gowalla. It just wasn't the best option for him at the time). I made an off-hand comment (more like a joke) that if Foursquare and Gowalla got big enough, I was sure Facebook would find a way to add check-ins as well.
Welcome to Facebook Places. With your trusty iPhone in hand, you can check-in to places you visit, sharing your whereabouts with your Facebook friends. Currently when I try to use the feature, I'm greeted by a friendly note letting me know that the feature will be available in my region soon. Until then, I'll have to settle for videos of other people using Facebook Places.
So what do you think of Facebook places? Are you concerned about privacy? How do you think this bodes for Foursquare?
Up Next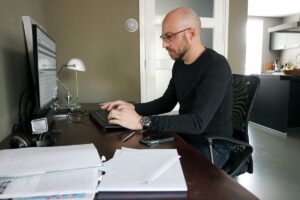 Blogs are an incredible tool for building brand awareness and even driving sales. The best way to get long-term benefits from your business's blog posts is to prioritize SEO and thorough topic planning. Here are the basics and the detailed logistics to know.   The Basics 1. Choose effective topics. Successful content marketing requires creating...