Oneupweb : Clash of the Titans—Facebook Vs. Google
Everybody loves a good fight. I'm a huge mixed martial arts fan, and although this might not be your cup-o-tea, the human condition pushes us to survive, to compete, to become victorious! It's in our nature. And as long as everyone plays fair, this is a good thing.
Don't get me wrong, I'm not Gordon Gekkoing you (yes, I transformed a name into a verb. Awesome, right?) by saying "Greed is good". I'm just saying that healthy competition is good for the consumer. And right now, even though neither might want to admit it, there's an intense battle going on between Google and Facebook. The veteran vs. the up-and-comer!
Check out this info graphic, created by All Facebook, of the growing tension between Facebook and Google.
Interesting stuff! What are your thoughts? Do you think that Facebook will eventually take over Google and become the reigning champ? Or do you think Google will remain victorious? Let me know in the comments below!
Up Next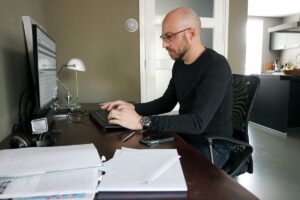 Blogs are an incredible tool for building brand awareness and even driving sales. The best way to get long-term benefits from your business's blog posts is to prioritize SEO and thorough topic planning. Here are the basics and the detailed logistics to know.   The Basics 1. Choose effective topics. Successful content marketing requires creating...