Oneupweb : Color Directions
Red, stop. Orange, construction. Yellow, slow. Green, interstate. Blue, hospital. Purple, toll road.
I just did a one word color association of road signs all the way down the rainbow. Why is the road system the only network using a color association system that can easily be recognized universally? Seth Godin just blogged about this subject in his post: Don't Forget About Color while he was walking though the airport in circles. Seth asks: "Imagine how much easier it would be to find out where you were going if every sign with the word TAXI on it had it in yellow instead of white. Once you knew the color of where you were going, you'd just naturally scan for it."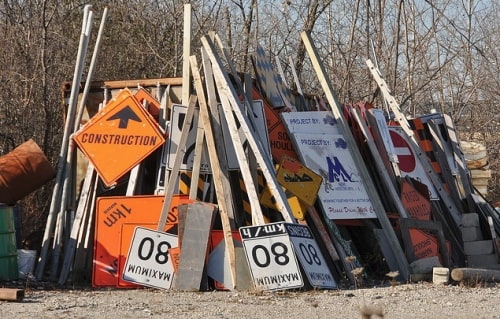 Take some time to look through your own website, communication pieces and signage. Here is a good place to start:
1. Does your website incorporate some or all of the colors used in your logo?
2. Are all the clickable links in your website the same color?
3. Is there a hierarchy in the colors you use for print work or on your website?
4. Does your company speak color fluently throughout the website, or are there multiple messages being directed that cause the design to feel inconsistent?