Oneupweb : Cool Idea, but…
Texting while driving is now illegal in almost every state. However…maybe with the new On the Go SMS app you'll be able to text behind the wheel. Pretty cool idea, yet it's not the best idea.
Do you really want to use your one phone call (newsflash, you can't text behind bars) from the cop shop to explain why texting and driving don't mix?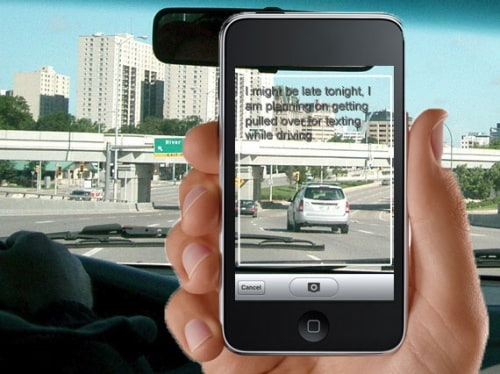 On The Go SMS allows users to send SMS messages while utilizing the iPhone's camera, which prevents users from shifting their vision between the phone and road. It comes with a pack of features that really makes it stand out as a creative app.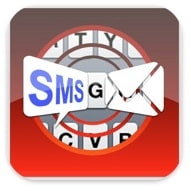 Perks:
1. You can send SMS messages to multiple recipients at the same time.
2. You can save all provider information. The application has its own contacts book; you don't have to type the provider information every time you send an SMS.
3. There are several pre-made sentences—perfect when you are short on time or your attention needs to be elsewhere.
4. If a user has several phone lines, you can select the one you want.
5. The camera image in the background can also take pictures just in case you find something interesting while texting.
(content via: iTunes)
Currently the application is ranked 1 out of 5 stars in the iTunes store. Regardless of the rating, be sure to look for updates…this could be one of the coolest apps in your iPhone.
If you have this app, please give us your input. No need to be shy!