Oneupweb Creates iPhone App For Franchisors
Oneupweb is on the cutting-edge of digital marketing. And as we recently announced in our January monthly newsletter, OneUp Low-Down, we've developed a new public iPhone application for franchisors.
That's right, Oneupweb is "mobilizing" our digital creative services to include the explosion of iPhone apps.
This demo iPhone app includes all of the elements needed for franchisors to engage with their customers and potential franchise leads.
Not a franchisor? No problem. Oneupweb can create a custom iPhone app for you and your business. Check out our list of creative services for more information. And subscribe to Oneupweb's monthly newsletter, OneUp Low-Down, to be the first to hear about about Oneupweb's latest cutting-edge developments.
Up Next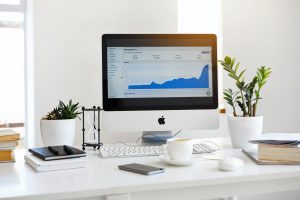 Whether you're looking to improve your creative or adjust your audience segmentation, these display ads best practices for 2020 will help you optimize campaigns to improve performance: Choosing Display Ad Networks Choosing the right display networks is a "display ad best practice," we suppose, but this is more of an exploratory process rather than an...