Delta Lets Passengers Check into Flights via Facebook
That's right. No more annoying lines at the airport check-in counter. Delta Air Lines has made it possible for its passengers to check into flights via the company's Facebook page.
The Delta Ticket Counter Facebook application allows Delta passengers to not only check into flights, but also do the following:
* Check flight status
* View trip details, including checking on one's SkyMiles account balance
* View the in-flight amenities, like Wi-Fi, or entertainment, offered on the specific flights passengers would like to book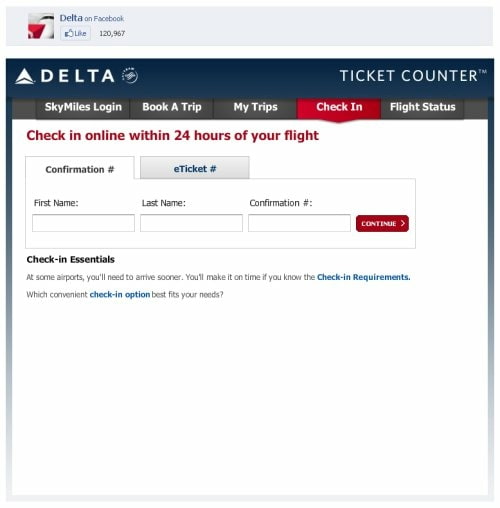 "This makes you the first customers in the U.S. have the ability to access your boarding pass on sites like Facebook within 24-hours of your scheduled departure," according to the company's official blog. "So whether you're planning a vacation with your friends or simply sharing your itinerary with a friend or loved one on Facebook, you can do it all without having to send a separate e-mail—and it's just as safe and secure as delta.com."
Would you consider flying Delta because of this new feature? What do you think of companies like Delta offering services like check-ins on Facebook?