Oneupweb : Digital Marketing Therapy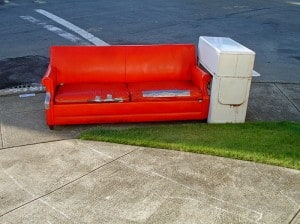 Over the past six years, I have moved to three very different states. With each move, I have carried essentially the same pieces of furniture and art accents with me. And sometimes, it just doesn't look right. While my red couch and beer cap coffee table looked great in my Chicago apartment, these same pieces looked out of place with the dusty mountain landscape of California. I embraced change, or more accurately, the dented section of IKEA and garage sale castaways to create a space that reflected me. Good-bye beer caps and hello wine glasses, glass table, and funky toss pillows.
After leaving California to those much more sophisticated than I will ever be, I headed back to Michigan where this whole journey began. Returning to my roots with the same red couch, the same glass table, and a couple of chipped wine glasses, I realize there is no IKEA in Northern Michigan and the good garage sales don't start until the snow thaws.
Not surprisingly, I have turned online for my inspiration. Using sites like Apartment Therapy, I have discovered ways to insulate my windows for the cold winters in Traverse City. I've also learned that paint is my best friend. What is surprising, however, is that it doesn't matter if you carry the same stuff around with you. When the view from the window is different, it changes what the inside looks like.
In this evolving digital marketing landscape…
How does your brand look different from when it began its journey?
Is it time for a website renovation?
Are you ready to take a look at your brand from the display of an iPhone?
When you're ready to be inspired, contact Oneupweb. We're a digital marketing agency with honesty, mad skills, and a killer design style.